Video 1 of a Series of 4 -  Discover The Secrets of High Ranking Websites.  Make sure you buy a Small Business Website with a GUARANTEED Top 30 Google Ranking – unless clients can find you in Google, Yahoo and Bing – your website is totally useless, because no-one ever sees your site!  Check out Worldwide Small Business Websites from a Gold Coast web designer with an integrated Gold Coast SEO Division.
You should also check out our "Questions" section above before deciding on a Gold Coast Web Design Company.  Not only will this give you tips on what you MUST know before purchasing Gold Coast business websites, it also covers things many Gold Coast web design companies hide in the small print – Learn the questions you need to ask!
Watch this video to discover The winning Formula for High Ranking Gold Coast Business Websites (summary at 1:22).  The structure is also vitally important, and we cover this in detail in the next video.
Custom website designs are available, with a YouTube Video included, plus SEO that guarantees Top 30 Google Rankings  or your money back!  Youtube Marketing is a vital part of your Business Plan these days, for a couple of reasons.  First, Google owns Youtube – so having a Youtube video on your site is never going to hurt your Google Ranking.  Secondly, a Youtube will rank not only in Youtube but also in Google itself.  In fact, sometimes our Youtube videos appear higher than our website itself!  Finally, given the chance of clicking through to a video or a website – which do you choose?
Adding other elements is also important, like Social Media Marketing.
Remember, your website creates the First Impression for your client – make sure you look Professional, not an Amateur!  Go with a Pro Gold Coast Web Designer.
Small business websites available for worldwide clients.
Video shot by www.promotionalvideosbrisbane.com
Please Click Here for Business Websites Gold Coast Video 2
Gold Coast Small Business Websites – Affordable web design from a quality Gold Coast web design company, with a YouTube video included.
Video 2 of 4.  This video discusses Website design, using a House as an easy example people can relate to.  Preparation and planning BEFORE you start is essential; just as you would not build a house without plans, neither should build a website without thorough planning.   Check out the video below BEFORE you buy your domain name (we prefer to recommend one for you, usually from several options).  Effectively, your Web Hosting (we can provide it) is the LAND on which you build your house;  the Domain Name is the ADDRESS of your house;  and the website is the HOUSE itself.
We also discuss in detail how to setup your Categories to make things as easy as possible for both Google and potential clients.
"Keywords' are one of the most fundamental parts of your website's success – the video outlines why, but we also like to have a 10 minute chat on this before we start work.  Get your Keywords wrong – and everything else falls over!  As an example, a website called www.JoeBloggs.com does not tell people what you do, or where your business is located. On the other hand, www.SurfersParadise24hourPlumbing.com tells both Google and your human visitors EXACTLY what your business is about.  Remember, Google serves up 10 results per page and people click through to websites from that list – If you business stands out as exactly what they need, you have a good chance of getting the click.
Our Gold Coast web design company Guarantees a Top 30 Google Ranking, plus we offer 1,000 Guaranteed YouTube views (may take 3-4 weeks).
We also provide REAL PROOF in the video below of successful Google rankings for our Gold Coast Business Websites.
Your website design package also includes professionally written Articles – a highly affordable element of web design service.  Do business with the ethical Gold Coast website design company that also has the SEO skills to get you highly ranked in both Google and YouTube.
See www.businesswebsitesgoldcoast.com/sample-websites  for sample Gold Coast small business websites.
Camera work and post production by http://www.promotionalvideosbrisbane.com
For Successful Gold Coast Business Websites, you need to use "

Integrated Website Marketing

" – Video 3 of 4.
Integrated Website Marketing involves blending Gold Coast Website Design, YouTube Marketing, Article Marketing, SEO, and  Social Media if applicable.  Unfortunately, these elements come and go as far as effectiveness is designed.  For example, when I started this business Ezine Articles and MySpace were absolute Powerhouses.  Today, the "powerhouses" have changed, with Google + having been introduced, alongside such giants as Pinterest.
When you are shopping for a new small business website, the website design should include all of these elements  that are currently in favour – steer clear of website designers who think the job is finished once they build your website.
In addition, we recommend a custom business website template, so that you stand out from other business websites, especially your competitors.   Any Gold Coast business websites designer should be able to create a unique look for your website.  In fact, here is a little known fact that you need to know.  Most Free Website Themes are free for a reason – they include links to other websites.  Most free themes have links that are innocent enough, usually back to their own business – which is a fair exchange for giving you a free theme.  However, you need to check these links – some go to quite unsavoury websites, including in a small minority of themes, porn sites.
Creating your small business website is a job for a professional Gold Coast business website designer; a cheap business website will look – cheap!  We provide affordable website design, with Guaranteed results – and Google Rankings should be a cornerstone of your Business Plan.
While it takes skill to set up Gold Coast business websites initially, day to day website management is simple; we cover that in the next video.
Video production by www.promotionalvideosbrisbane.com
Gold Coast Business Websites – Managing Your Website;  Video 4 of 4.
Ask your website designer about managing your website,BEFORE the website gets built.  WordPresswebsites are simple enough to manage; if you can use MS Word, then you can update your own blog / website.  However, the website design industry has a vested interest in you having to pay for simple updates you could do yourself.
We build small business websites for clients worldwide, but Australian web design accounts for most of our small business web design work.  Either way, we provide customer support and training to help you do the basics to save you money.
In this fourth small business website video, one of my clients actually demonstrates updating a website himself – quick, simple, easy.  We can do your website updates for you, but many clients prefer saving the money

We design our Gold Coast Business Websites from the ground up to be user-friendly, so that you can handle changes easily yourself.  This might be as simple as changing a phone number, to adding a new product or service.  Many Gold Coast web design companies charge up to $85 per hour for site changes, and it is usually in the small print – so check this out BEFORE you sign up.  Training can be one hour of one-on-one personal training at my office or over the phone, usually by Skype.  Knowing how to make small changes is very helpful if business is slow and you want to put up a Special Offer until things improve – we show you how to do this.
Normally, we host your Gold Coast business websites for you, so that we can handle the more technical aspects, leaving you to save money by doing the simple stuff yourself.
My thanks to Keith of www.promotionalvideosbrisbane.com for his camera work, post production, and patience (and not necessarily in that order)!  If you are into motorcycle touring, the blog he demonstrates is http://www.motorcyclediary.org.  Keith's website is actually a hobby blog that makes a little income from advertising; if you want a hobby website, knowing how to update it yourself is vital, along with how to interact with vistors.  Business Websites Gold Coast teaches you both.
Gold Coast Web Design Checklist.
Here are some essentials you need to check before deciding on a Gold Coast Web Design Company.
1. What is included in the price, and what is an add-on? Many Gold Coast Web Designers charge extra for things we included in the base price.
2. Is a Guaranteed Google Ranking included? We are very clear that we Guarantee you a Top 30 Spot in Google, or you get your website for the $200 Deposit! If you are looking at a Gold Coast Web Designer that is not guaranteeing results, we suggest looking elsewhere.
3. Is a Youtube Video included? Youtube is now so big it is critical to your online success. We include a Youtube video in the $495 you pay for our Gold Coast Web Design package. The video is created from images you provide and you can click here for more info on Gold Coast Business Videos. Just for clarity, the $295 mentioned on that page is for a video only; if you buy the $495 Gold Coast Web Design package, the Youtube video is included in the price.  If you already have a website and just want to add a video, the price is $295 for the video on its own.
4.  Is training included?  The "sting in the tail" with many Gold Coast Web Design packages is that you are at the mercy of the web designer for every little change in the future – and it is usually chargeable.  We include one hour of training, which will enable you to do most changes yourself, at no cost.
5. Are the "Mandatory Web Pages" Google looks for included in your Gold Coast Web Design package, eg, Privacy, Anti-Spam, etc.  Do not expect Google to take you seriously without the critical web design factors the Pros included.
6.  Are Sample Gold Coast Business Websites available for you to check out?
7.  Are screenshots of the Google results for those Sample websites shown?
8.  Is a "Custom Design" included in your Gold Coast Web Designers package, that allows you to use your images and Logos?  Or are you forced into choosing from just the Templates they have available?
Check out Terry Fisher for top Gold Coast Web Design at sensible prices – with a Guarantee!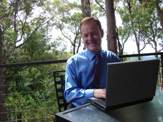 Terry Fisher, Gold Coast Web Designer
One of the Secrets to Improving Google Rankings is using Ezine Articles; they are to Article Marketing what Google is to Search Engines.  And it is not rocket science (although their manual review requires you to submit quality work).
Here is an example of an Ezine Article I have live on my account.  You are allowed to use articles you find at http://ezinearticles.com provided you leave the Article and Author Bio intact; you must not change them in any way.
Enjoy my Ezine Article on …
Small Business Websites – Four Fabulous Ways to Increase Your Sales
If you are only reaching "offline" customers, your business is reaching only a fraction of your potential customers. Here are Four Fabulous Ways to Reach More Clients.
1. Get a Small Business Website
It does not have to be flashy or expensive – but it works for you 24 hours a day, 7 days a week, does not call in sick – and even works every public holiday!
Determine your needs and do not be pressured into paying thousands for a small business website that is far more than you need. These days a full small business website can cost under $500, and an Online Brochure under $200.
2. Interact with your clients.
Use WordPress to build your Business Website. It allows two way communication and can help your clients to feel they know you before they even meet you. While it is true that people buy products or services, remember that they deal with people. Feature your people as well as your product or service.
A Small Business Blog is less formal than the old fashioned traditional websites; you can afford to let your personality shine through. By offering free advice and tips, not only do you come across as helpful, you build credibility in the eyes of potential clients; you may even be perceived as an expert in your field.
3. Use Video to reach clients.
YouTube is so powerful Google bought it! If Google rates YouTube that highly, so should you. Create a YouTube video and point it at your website to bring you a whole new breed of clients to your small business blog.
The big difference – critical for your business – is that people spend far more time watching a video than reading a web page. Even a bad video gets watched if it has interesting content. People tend to be a little afraid of video, until they try it and realise it is nowhere near as hard as they thought.
A series of photos can now be easily turned into a video – you can even "Google" Cam Studio and get free software to create your videos. Add slides with narrative if you do not want to speak on your video, and easily add a music soundtrack behind. And uploading to YouTube is fast and easy.
If video still scares you, it is possible to pay someone as little as $45 to create and upload your small business video, and a slide-show video as described above will rarely exceed $120.
4. Use Feedback to improve your products or services.
A small business blog allows your potential clients to leave you feedback via Comments. This scares many would be website owners needlessly; you get to choose which comments appear on your small business blog.
Obviously complimentary comments go through – these are essentially free Customer Testimonials and very powerful for increasing sales. Likewise, the total idiot comments get deleted by you.
Which leaves justifiable criticism. There are two ways to use this. The first is to use it as a "silent" product / service improvement tool. Here, you delete the comment but make the improvement, thanking the commenter by private email. I do not do this; I make it public. The advantage of this second approach is that people see you take notice of constructive feedback and do something about it; which method you use is up to you.
Use these four ideas and your interaction with potential clients / customers improves, providing a great opportunity for increased sales. There are more free small business tips on our website and we will be adding further EzineArticles on improving your small business.
Terry Fisher builds highly affordable Small Business Websites with Guaranteed Top 30 Google Rankings.
His premium Small Business Blogs use original designs, not the free themes that can be found all over the web. Designing a look specially for your business allows photos of you and your products to be included in your small business blog theme.
Terry offers a range of prices that allow you to choose the size that fits your business, whether it is a Small Business Blog or a 24-7 Online Business Brochure – You pay only for what you need.
A feature of Terry's Websites is that he Guarantees a Top 30 Google Ranking – Or you get your website for free. Proof of his Top 30 Google Rankings for sites he has built are displayed on his site, as are Samples of the Small Business Blogs he has built for clients.
Article Source: http://EzineArticles.com/?expert=Terence_Fisher
This bottom part – The "Author Bio" is what you get in return for giving Ezine Articles a useful, informative article.  You are allowed two links in the Author Bio.
"Affordable Websites" is a term often confused with "Cheap Websites."  Essentially, it should be about Value-For-Money rather than price.
If you have a cheap website buried deep in Google, then it is a total waste of money.  Which do you think will bring you more business – A $295 Cheap Website on Page 50 of Google, or a $495 Affordable Website on page One of Google?
Affordable Websites With Guaranteed Top 30 Rankings in Google and a Youtube Video will beat cheap websites any time.  We guarantee your affordable website will place in the Top 30 Google Results.  We add a Youtube video, with views, plus an Ezine Article.  This Integrated Website Marketing guarantees results for you; a cheap website normally has no guarantees.
Think about a website as a tool to boost your bottom line – And it becomes obvious that you need an Affordable Website, not a Cheap Website.
So pick up the phone now, and let us help you improve your bottom line!
One of our specialities is Shade Sails website design, for Shade Sail Companies worldwide.  To see an example of a website that we have built, please visit www.GoldCoastShadeSails.com.
With a product as visually appealing as Shade Sails, your website should showcase your best jobs.  If the look of  www.GoldCoastShadeSails.com appeals to you, we can build you a similar Shade Sails website.
Our Premium Package includes marketing your Shade Sails website on YouTube and Ezine Articles.  For just $495, you get a "Business Solution" that pulls in more clients, rather than just a Shade Sails website. This Premium Package also includes a Guaranteed Top 30 Google placing and videos on your site.
If you are in one of these businesses, please check out our other articles on this site now for free info on getting your business greater exposure:
residential shade sails
commercial shade sails
patio shade sails
swimming pool shade sails
school shade sails
park shade sails
restaurant and cafe shade sails
car port shade sails
awnings and canopies
Our web design techniques ensure you get top listings for business in your area, rather than compete with USA, UK, Canada, Australia etc.  Check "Gold Coast Shade Sails" in Google and Yahoo and you will see we get great results, often including videos as well as the shade sails website itself.  And we can show you the secret search terms that Google just loves!
We produce a Custom Look for your Shade Sails website (many website designers use Templates) and we can feature your staff on your website if you wish.
Also on this site, you can also look through the small business websites we have already built and check out how they ranked in Google.  Most importantly, check out how to avoid "buying a lemon" when looking for a Shade Sails web design service.